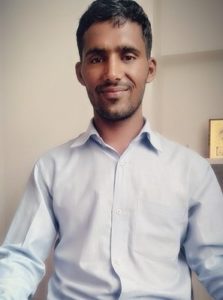 Introduction:
Rajesh joined SKGY in April 2019. He has an experience in accounting and bookkeeping  of more than 2 years. 
Prior to joining SKGY, Rajesh, was associated with Godrej &boyes mfg.co.Ltd (Jaipur) as an assistant manager in Accounting and Financial reporting profile.
His area of expertise include Bookkeeping, General Accounting, Inventory Accounting, Accounts payable, Accounts receivable, cash accounting, Fixed assets Accounting etc.
Background and Interests/Professional Affiliations:
Rajesh has a master degree in Commerce  from University of Rajasthan