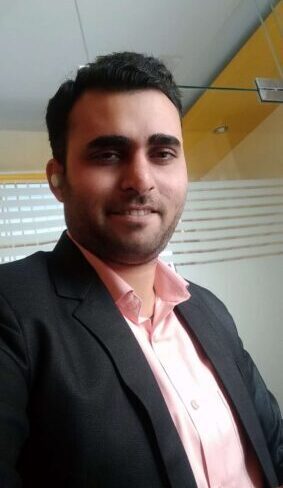 Introduction:
 Yogendra, found SKGY in 2018. He has more than 6 years of experience working with multinational organizations in Risk Advisory and internal audit and more than 3 years experience in International financial reporting and taxation specially UK direct and indirect taxation.
Prior to joining SKGY, Yogendra was associated with Deloitte India (Mumbai) as an assistant manager in operational risk advisory.
His area of expertise include undertaking Risk based Internal audit, Production process improvement, SOP drafting and RCM preparation, supply chain management, handling and managing integrated Accounting, Financial Reporting, IFRS, UK self assessment tax, UK Corporate tax and UK VAT.
Over the course of his professional career, Yogendra has focused on delivering engagements in the Manufacturing Sector-Metal and mining, Paper Manufacturing sector, Ecommerce/Online Retail, hotels and hospitality and many other sectors.
He has worked on various business processes such as Procurement, Production management, Inventory Management, Revenue reconciliation, financial reporting under IFRS, He demonstrates the ability to produce high quality reports that are concise with clear objective evidence.
He went for business development training at Hindustan Beverage Ltd. (Coca-Cola India) at Kaladera plant for a period of 1.5 years. There he focused in process improvement of inventory management and production management.
He also went for industrial training in IBM India Pvt. Ltd. Bangalore, where he was a part of Product pricing team.
Currently, he is heading a team for UK taxation and international accounting.
Background and Interests/Professional Affiliations:
Yogendra is a qualified an Associate Chartered Accountant (ACA) and member of ICAI. He is SCM Certified from Harvard business university.